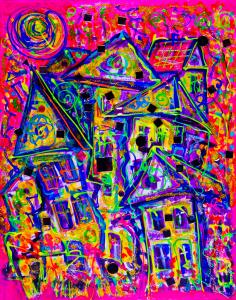 By David Read

David Read is President of the Board of Directors for Yuba Sutter Arts, a non-profit organization whose mission is to provide arts programming, education, advocacy, assistance and service to artists, organizations and residents of Yuba and Sutter Counties. Its programs include summer art classes for students from both counties, the Women's Creative Circle, Shakespeare Readers' Theatre, the Any Child Can elementary school music program
, Very Special Arts Festival, Harvest the Arts and Art Harvest plein air painting program and Art Everywhere. Contact: (530) 749-8065, email@yubasutterarts.org

Maxim Komissarchik began to paint and make sculptures at a very young age. He made his first gouache painting at the age of seven inspired by the magic and colors of the circus. Born and raised in St. Petersburg, Russia, a place which has inspired three centuries of great artists, he was able to absorb and transform its rich art tradition.

Max...